How We Secured 60 New Direct Bookings For This Holiday Park In Just 1 Week
And Delivered Thousands Of New Social Followers
without needing to spend thousands!
Check out the results we've been achieving and lock in your FREE strategy session today!
Does This Sound Like You? >>
Problem: 
After a quiet year with lockdowns, the uncertainty of regular return travellers & last minute cancellations, & more competition digitally to be found by their ideal travellers, Poona knew they needed to put more effort in to social media and their online presence in order to stand out amongst all the competition.
They knew they weren't giving their social media enough attention, and after we delivered a social kickstart and easy to follow social strategy for them last year, they were so busy with the every day running & management of their holiday park they weren't finding the time to put effort in to what was going out on their social media (or target who was seeing it). A random photo or caption about what was happening posted every now and then just wasn't getting any likes, comments or shares & didn't seem to be doing anything for their website or booking traffic.
On top of that, they knew ads could do big things for their exposure (because they'd seen it work when we ran their kickstart) – but they didn't know where to start with setting up campaigns, targeting the right travellers who would show up (especially with borders closing at an instant) that would be interested in their secluded location, knowing what creative would get the best results – and they were just worried they would waste money without getting any results trying to figure all of that out.
Hiring an in house marketer wasn't an option, especially as a small family management team with a few staff, and with travel plans changing so quickly now, having to guarantee the wages of new staff just wasn't practical. Yet they knew there was a big opportunity to create more exposure & capture more direct booking traffic, but just needed a marketing partner they could trust that understood their challenges, who would come on board, get to know their destination, and take all this off their hands.
Solution: 
We take the guesswork out of running social ads that reach the right travellers & save you time by keeping on top of your Facebook content, by offering done-for-you social media solutions for destinations & tourism brands. And the best part – we've fine tuned our approach so well, we have the insights and skills to make sure you start seeing new followers & more traffic right away!
By getting on top of their social content with a posting plan, and launching low cost ads to carefully planned audiences this is what we could achieve for Poona: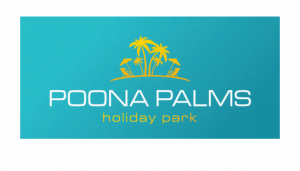 IN THE FIRST WEEK OF STARTING THEIR SOCIAL MEDIA WE:
TRIPLED POONA'S DAILY WEBSITE TRAFFIC
&
THEY TOOK 60 NEW BOOKINGS!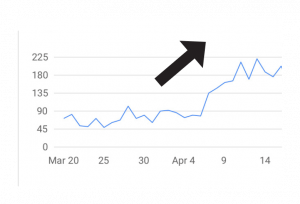 We also improved their social engagement & increased their following substantially over a few short months!
From 2500 followers, to 8400!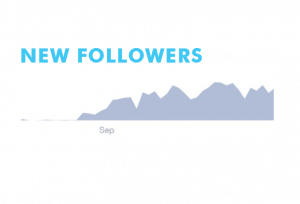 LISTEN TO DON TALK ABOUT HOW WE'VE HELPED HIM DOUBLE HIS BOOKINGS & LAUNCH HIS NEW CABINS!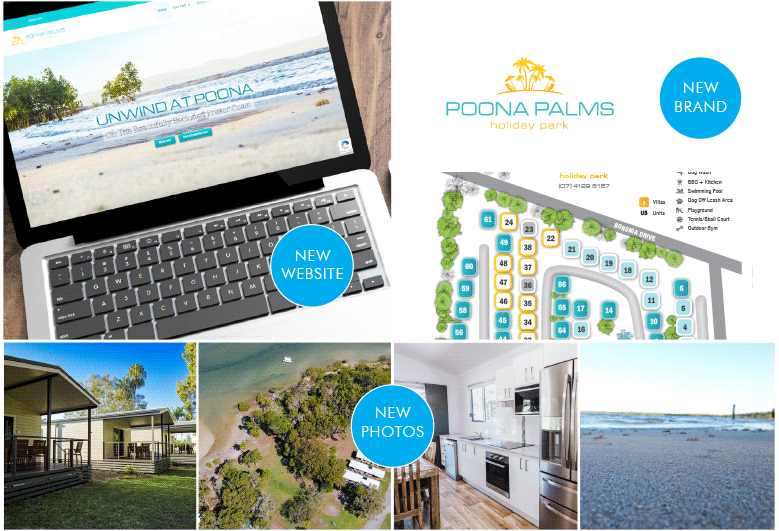 Services We Provided:
NEW BRAND, WEBSITE & PHOTOGRAPHY – SOCIAL KICKSTART – STRATEGY & TESTING
SOCIAL ADS & CONTENT ONGOING
With the borders closed, & Aussie's sick of being stuck at home, more people are travelling domestically than ever before. That means there's a new bigger audience looking for a place like yours to visit.
If you have an engaging website that is already capturing bookings & interest from other sources, chances are you'll do really well with Facebook ads.  But there's a bit more to it than just whipping up a couple of ad creatives & posting a few more times a week.  Knowing how to leverage social media comes down to knowing how to capture the best traveller traffic Facebook has to offer for your specific destination, optimising your campaigns so that you can win in the auction against your competitors, and ensuring all your content follows a strategy that's built to engage & entice your ideal travellers.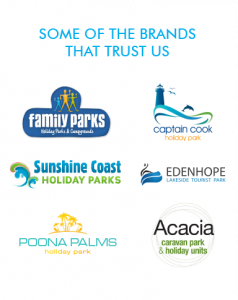 Reach more travellers  & increase your booking traffic
with Facebook ads & regular social media content.
We understand the unique challenges associated with reaching tourists & travellers.
Did you hear?
Amanda, our lead marketer & designer, was just recognised as a Future Leader finalist in the prestigious 2021 Australian Caravan Industry Awards for the marketing results she has been achieving with parks'!
When you choose Holiday Brands, you can trust you're in good hands. We work with you for results driven marketing & branding.
As Featured In 

Get on top of your social media, increase your exposure & following, get more website traffic.
As a busy destination manager, you know that with Facebook ads & by putting more care into your content, Facebook could become a profitable revenue stream & exposure builder for your brand (because you can see your competitors doing really well on social already)  –  but in between trying to manage all the everyday logistics of running of your business and managing travellers enquiries & expectations, you don't have the time or resources to keep on top of your social content as well, let alone figure out how to run a campaign that will actually build up your audience & drive you more website traffic without it becoming a money pit that doesn't return results.
We can help with that.
We provide tailored social media support on a regular basis to ensure you're making the most of your channels!
We help Holiday Parks & Tourism Brands attract more travellers & increase their exposure by reaching more of their ideal guests through results driven marketing & branding.
Over the past 9 years, Holiday Brands has helped holiday parks & tourism brands across Australia increase their exposure & build loyalty with return guests.
Founded by Amanda Dempster, and based on her successful mainstream marketing agency, Holiday Brands brings tourism providers the newest approaches & tech in digital marketing (including Artificial Intelligence!) to ensure their marketing efforts are optimised faster than ever before which delivers biggers results at faster speed for our clients, & an edge over their competitors who aren't using these new advancements.
RESULTS DISCLAIMER. The figures stated above are figures from client results. We are not implying that you will be able to duplicate these results and are using these references for example purposes only. Your results will vary and depend on many factors. Including but not limited to: your geographical area, your offering/product, your region, ideal guest & traveller target demographic, budget etc. All marketing entails risk as well as consistent effort and action.