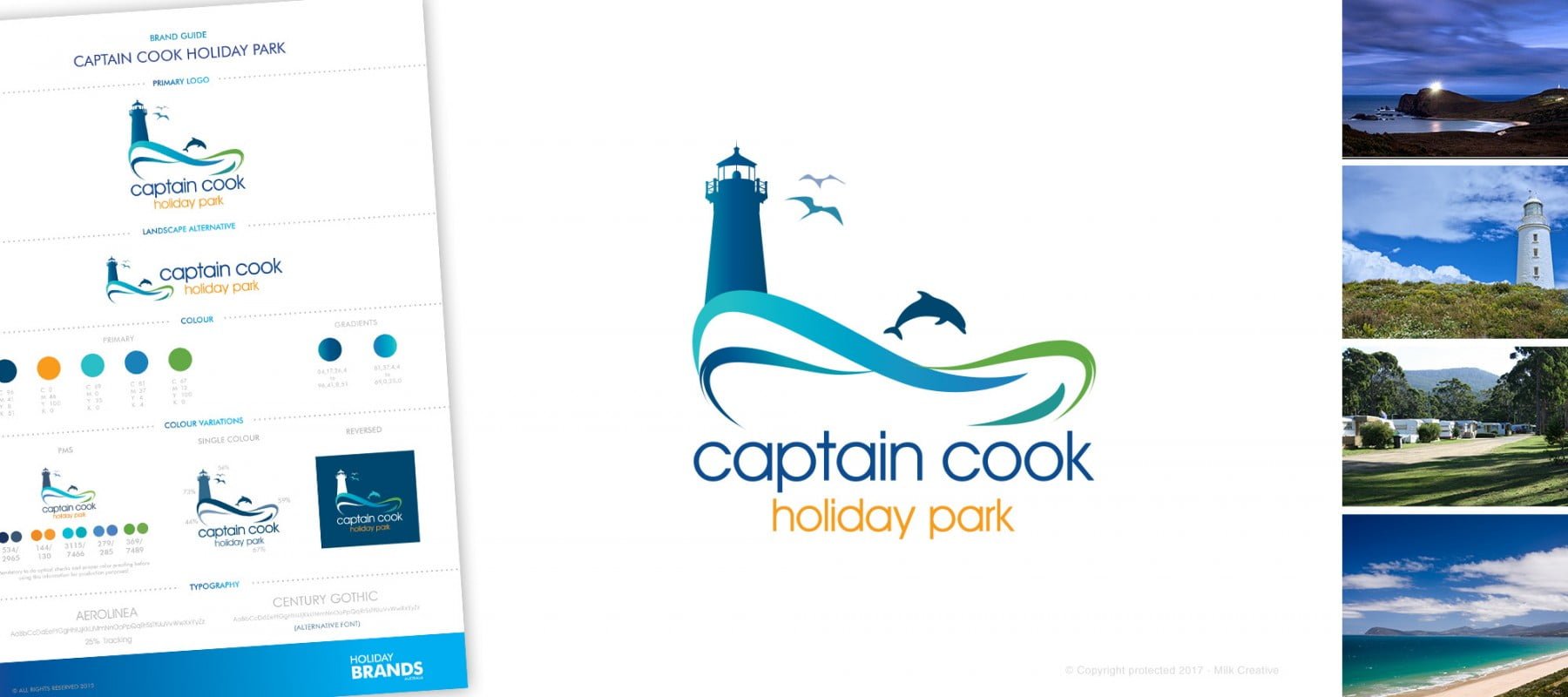 Captain Cook Holiday Park
Logo Design, Postcards, Brochure, Park Map
CCHP on Bruny Island, Tasmania needed a new logo for an updated name and brand.
The brief was to design a logo that reflected the beautiful surrounding landscape, nearby tourist attractions (wildlife and lighthouse) and that was bright, colourful and modern. This logo was chosen for it's tributes to the iconic Bruny Island sights and typography.
We also designed a park map to compliment the new design style, and designed and printed new brochures and postcards for the park.