Full Brand, Website Design & Social Launch, Printing & Signage
Client: Tathra Beach Eco Camp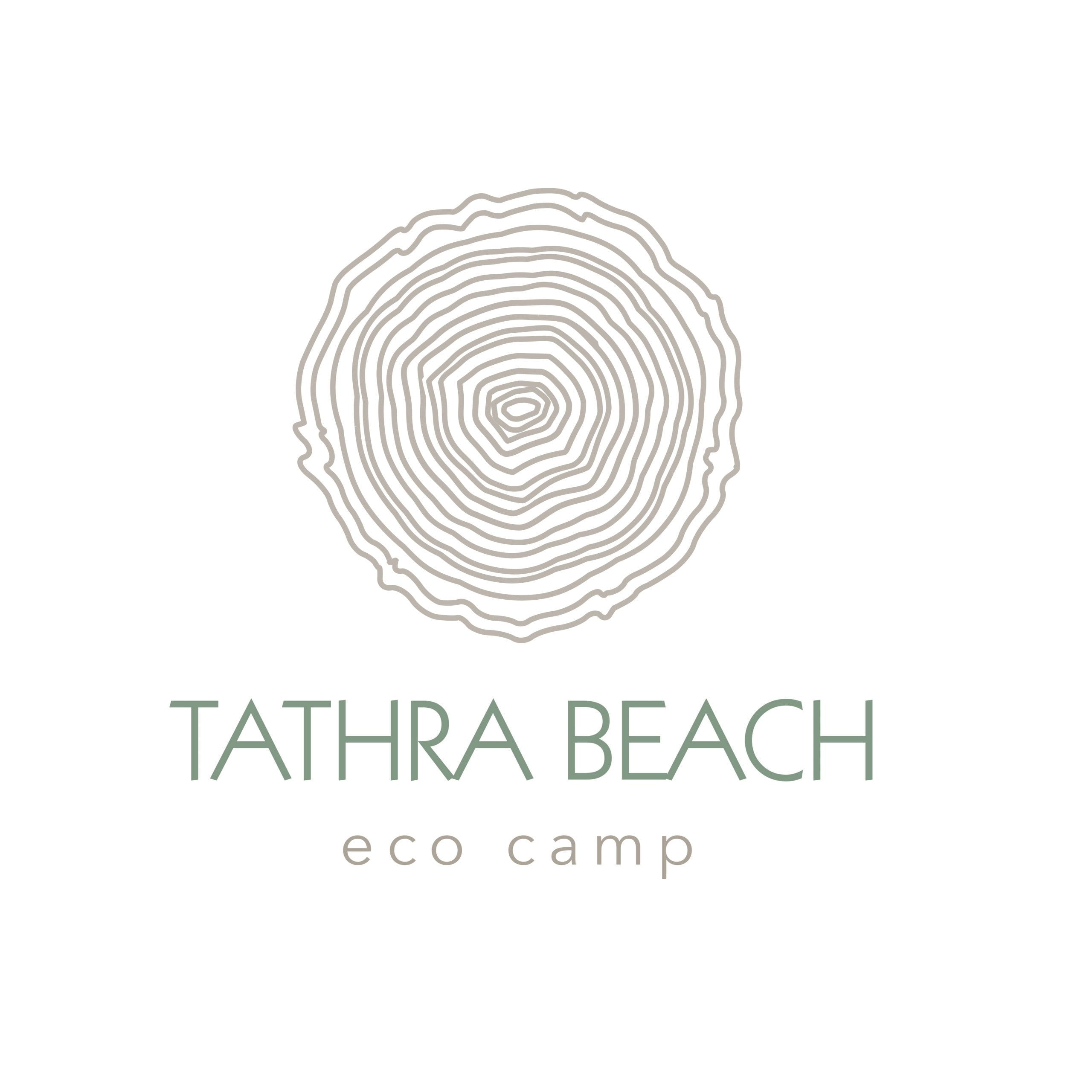 Client:
Tathra Beach Eco Camp, NSW
BRAND DESIGN
WEBSITE
SOCIAL MEDIA ADS & CONTENT
BRAND LAUNCH
PRINTING OF COLLATERAL & STATIONERY
SIGN DESIGN AND PRINTING

Website:
Tathra Beach Eco Camp came to us following their destruction by the Australian bushfires and asked us to tell their story of rebirth creatively to launch their destination with a new brand. We knew we had to deliver an identity that did their unique story and intense rebuild justice and reflected their commitment to an eco tourism experience. We were commissioned to deliver a unique identity that reflected the natural focus of the destination and the vivid history of the renewed landscape.
With a rich story of rejuvenation following fires, the Eco Camp & Tourism Destination needed a symbolic brand that represented the various stages of history, life and change the physical land had endured. The tree rings of life were chosen as the symbol to represent the locations history of growth and rebirth, and to reflect the unique eco experience the destination would deliver. In doing so this it set them apart from the traditional leaf or gecko icons commonly represented in eco branding.
The resulting brand delivered a style of identity not before seen in the Australian Eco Tourism Space. The elements of the brand were adapted across various production mediums and in pleasing variations to meet form of purpose. Eg, high contrast ads and simple representation for physical signage, Contrasting variations and adaptions for visual interest on social media etc.
The project started in Early 2021, with brand launched in July 2022 for pre-opening campaign to support December opening.
In addition to the design of the brand, we also designed the website, social media identity and provided a launch and ongoing social media content and ad campaign.