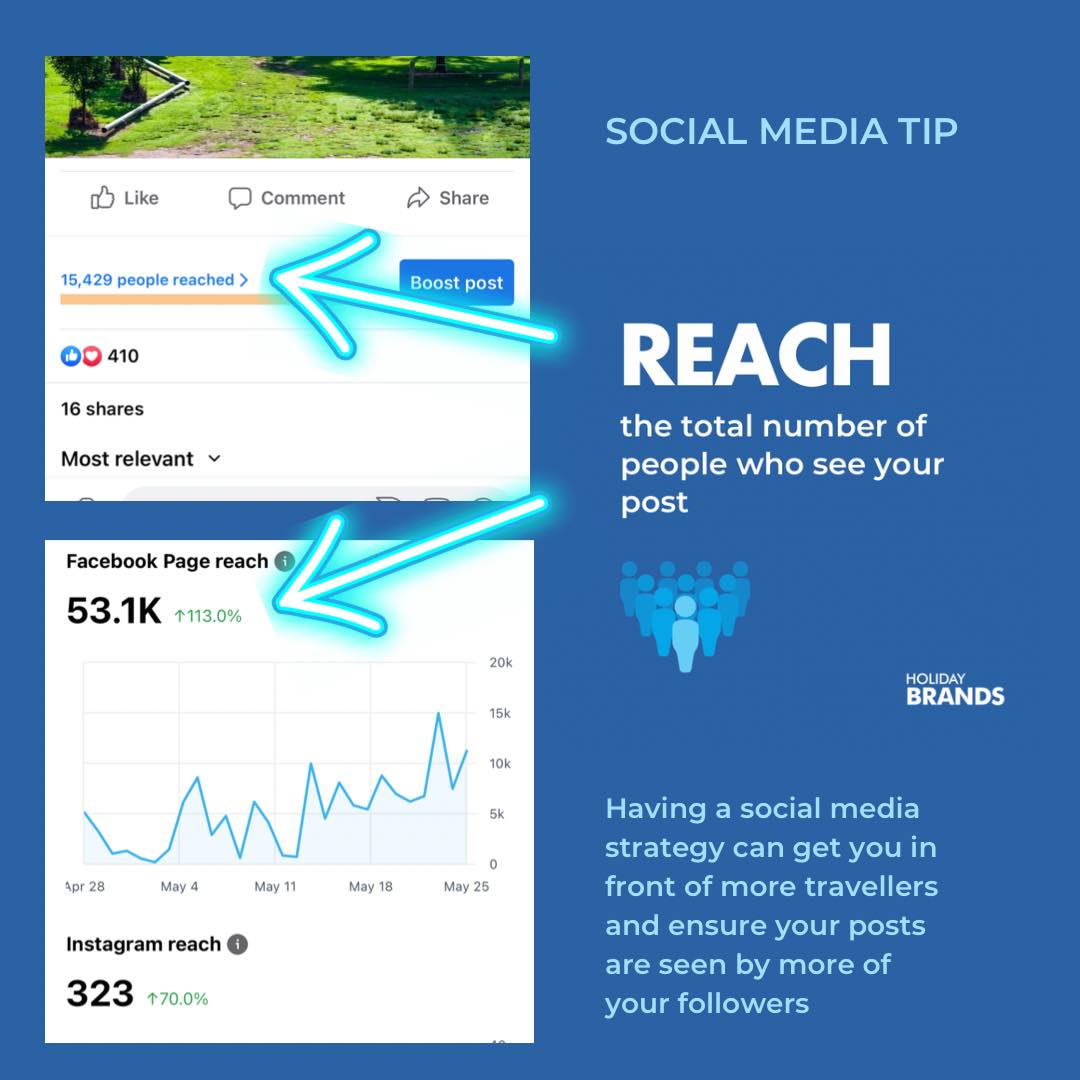 Reach:

Is the number of people that see your post.
____

Are your posts doing this well?
You can be found by more travellers with a tailored social media approach.
That's a lot of potential new guests and a lot of exposure for just one post!
For this client, that's actually nearly an 80% of audience reach!
We also added over 500 new followers to their page in just under two weeks!
Can you tell when we began our social media management!? 
DYK – Usually less than 1% or your followers will see your posts organically?
That means if you've got 1,000 followers only 10 of your followers might see your post.
And if those 10 don't engage (click, like, share), it's likely your post won't be shown to any more people.
So for all the time you spend thinking about what to write or even just finding the time to post – it might be a wasted opportunity if you don't have a carefully thought out plan for what to post and when.
If you have an inkling your social could be doing more for you to be getting you in front of new travellers…
Reaching more potential guests…
Then send us a message or comment # social and we'll get you a free social media strategy to help you reach more travellers!